Pregnant Mom Goes into Labor While Husband Fights for Life in Nearby Ward: 'I Just Wanted Them to Stop My Labor'
A pregnant woman was looking forward to welcoming her baby with her fiancé when her life suddenly turned upside down. She was relaxing at home when she received an unexpected phone call that changed her life forever.


Skye Nykamp was 36 weeks pregnant when her fiancé, Josh Matonia, left the house to ride his motorcycle one last time before the birth of his child. The couple was excited to welcome their first baby together, unaware of the deadly incident awaiting them.
Since Nykamp was diagnosed with gestational diabetes and nausea, the doctors recommended she rest. Once her fiancé left, she fell asleep on the couch and opened her eyes to horrifying news a few hours later.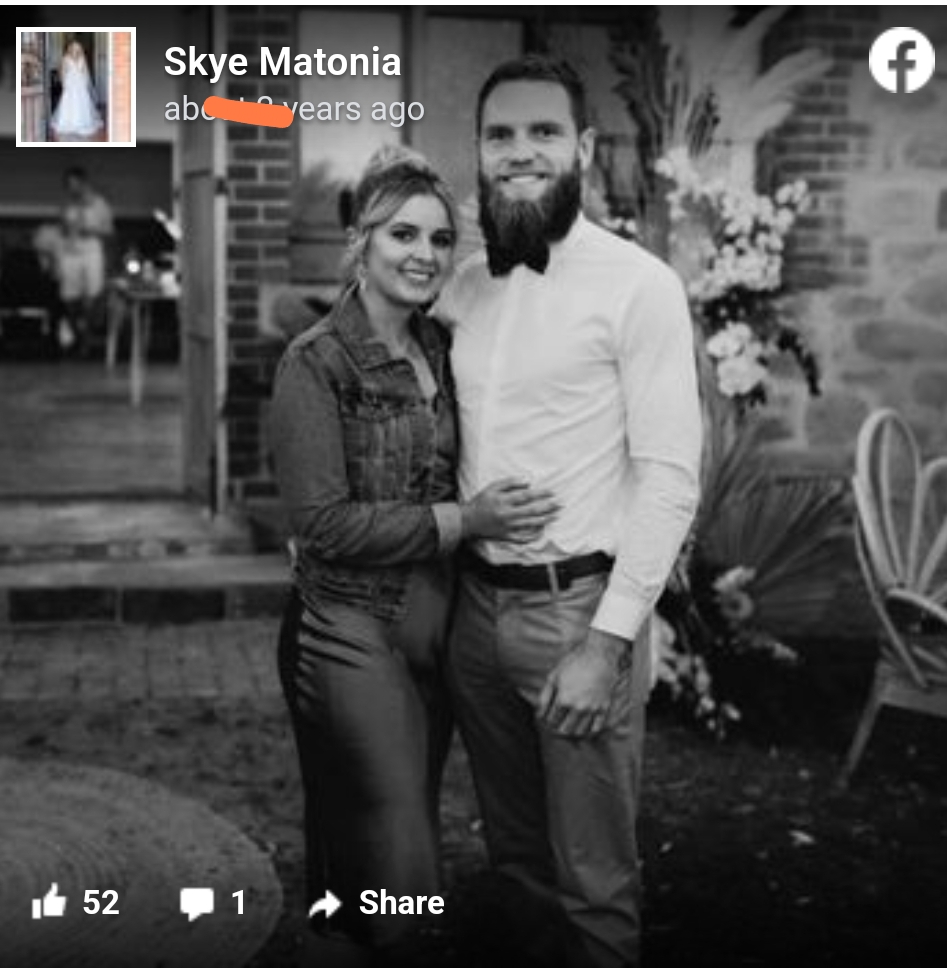 A phone call from Matonia's friend interrupted Nykamp's sleep. Upon answering it, she learned that her fiancé had gotten into an accident that had damaged his knee. She had no idea that Nykamp's friend had lied to her. Matonia had gotten into a deadly accident that had left him hanging between life and death.

Since the man's friends knew his fiancée was pregnant, they didn't want to stress her with the details of the accident. They told her Matonia would be taken to the hospital by helicopter since his bike accident happened at a remote location. Nykamp recalled:

"I was a little upset, but I was like, that's okay, we can deal with this―it's just his knee
Once Nykamp reached the hospital in Adelaide, Australia, where the paramedics took her husband, she rushed inside to meet him. She had been waiting for hours to see him, unaware that the accident had damaged a lot more than just his knees.


While she was still with him in the hospital, she felt pain in her belly and thought it was time for her baby to come out.
Her heart broke into a million pieces when she saw her dear fiancé lying lifelessly on a bed surrounded by a team of doctors. The shocking sight of his swollen body left the mother-to-be feeling helpless. She recalled that a nurse held her up or she would have collapsed after looking at Matonia.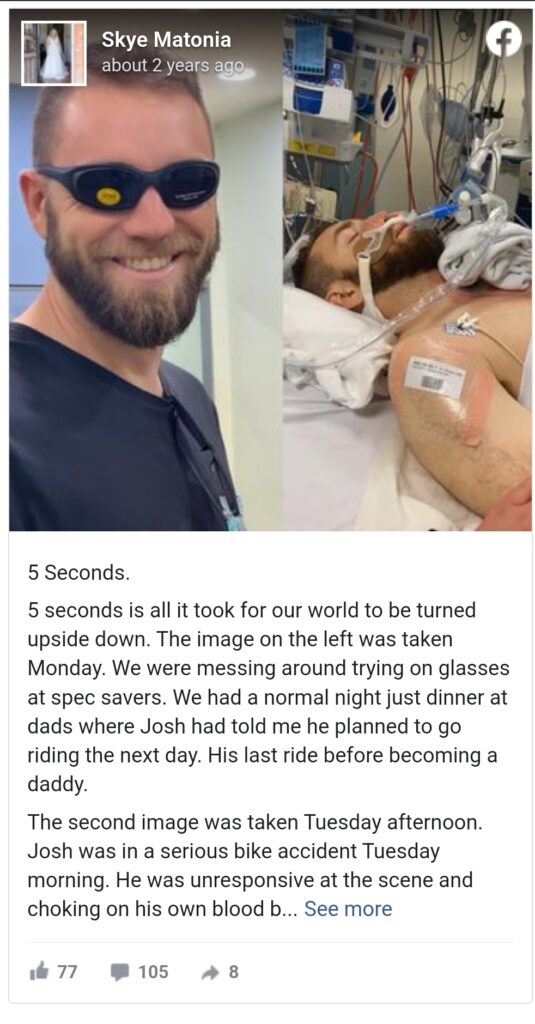 Matonia had met a deadly accident while riding his bike on a dirt track. He suddenly lost control of his bike, which sent him flying in the air before colliding with a pole. Since his friends were there with him, they immediately called the first responders for help.

When Matonia saw his fiancée standing beside her, he mumbled, "I'm sorry." Despite being in extreme pain, he could only think of how stressed she must be after learning about his accident.

Before the doctors took Matonia inside the operation theater for an hours-long procedure, Nykamp kissed him on the cheek. Then, she waited for him until a doctor updated her about his condition four hours later. He told her Matonia's condition was not good, but they were trying their best to treat his injuries.
A few hours later, the doctors allowed Nykamp to see her fiancé after he fell into an induced coma. When the mom-to-be stepped inside his room, she felt horrified to see him in such a terrible condition. She never thought an accident could cause so much damage. She said:

"That picture of him will never go away
Later that night, Nykamp went home to rest and returned the following morning. The doctors were slowly bringing Matonia out of the induced coma at that time. When she saw him in the morning, he kept apologizing and was worried about his body.


Staying by his side, Nykamp tried to calm him down. While she was still with him in the hospital, she felt pain in her belly and thought it was time for her baby to come out. However, when she consulted the maternity ward of the same hospital, they told her the pain was due to stress.


She Returned to the Same Hospital
Later that night, Nykamp was resting at home when she suddenly started feeling restless. Tossing and turning in bed, she felt the growing labor pains and realized her water had broken. It was finally time for her to give birth to her baby.
With her sister by her side, Nykamp headed towards the same hospital where Matonia was being treated. Despite experiencing the worst form of pain, Nykamp rushed towards the ICU to see her fiancé, but he wasn't fully conscious. He didn't know that his baby was about to enter the world.


At that point, Nykamp called a friend to be with Matonia while she went to the labor room. She hoped the staff would bring him to the labor room to be by her side, but that never happened. She recalled:

"I just wanted them to stop my labor. I wanted Josh to be there."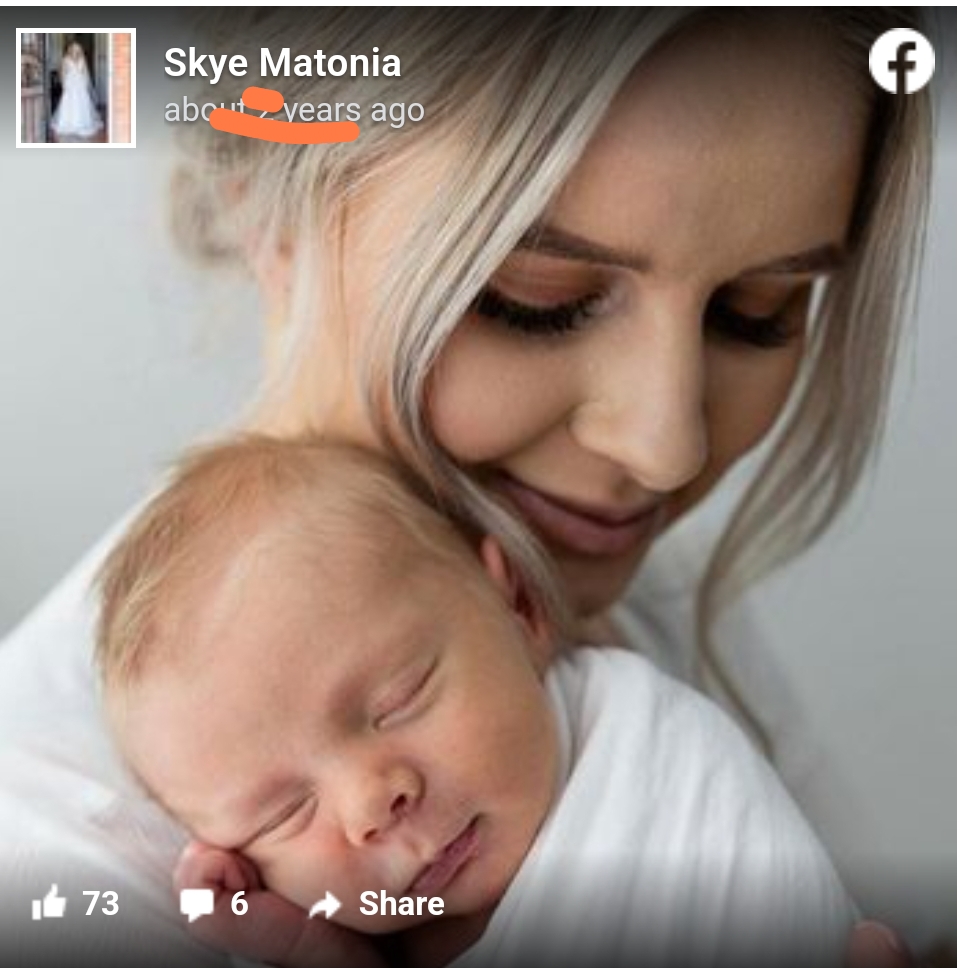 She Gave Birth to Their Child

After being in labor for hours, it was time for Nykamp to give birth without her fiancé in the room. However, her sister and aunt devised an idea to make Nykamp feel his presence. They video-called Matonia, and his friend held the phone up for him. Feeling proud of his fiancée, Matonia watched her give birth to their baby boy, Xander.

A few hours later, Mantonia met his baby boy for the first time. He and his fiancé had never imagined coming out so strong from such a terrifying situation. Nykamp stayed in another room in the same hospital with her little one for the next few days before returning home.
The new mom visited Matonia in the hospital until he was allowed to go home 15 days later. Even then, it took him 19 months to recover from the terrible accident and stand on his feet.

The bike accident taught Nykamp and Matonia lessons they would remember for the rest of their lives. Now, Matonia is doing well, and the couple loves spending time with little Xander.