Pregnant' Woman Goes for a Scan after Her Belly Starts Growing, Doctor Sees No Baby Inside
A woman was thrilled when her pregnancy test returned positive. But after noticing some symptoms, she went to the hospital, where the doctors sent her for a scan to ensure her pregnancy was progressing smoothly. Upon seeing the results, the mom-to-be was shattered.

Lauren Knowles Welburn hailed from Aberdeen, Scotland, and harbored strong motherly instincts. She couldn't wait to grow her beautiful family due to her love and affection for children
She embraced motherhood for the first time in 2012 after welcoming a son, Charlie, with her then-partner, Trent Welburn. Two years later, in late 2014, Lauren received another heartwarming news—she was expecting her second baby. She was overjoyed and couldn't wait to hug and hold her bundle of joy.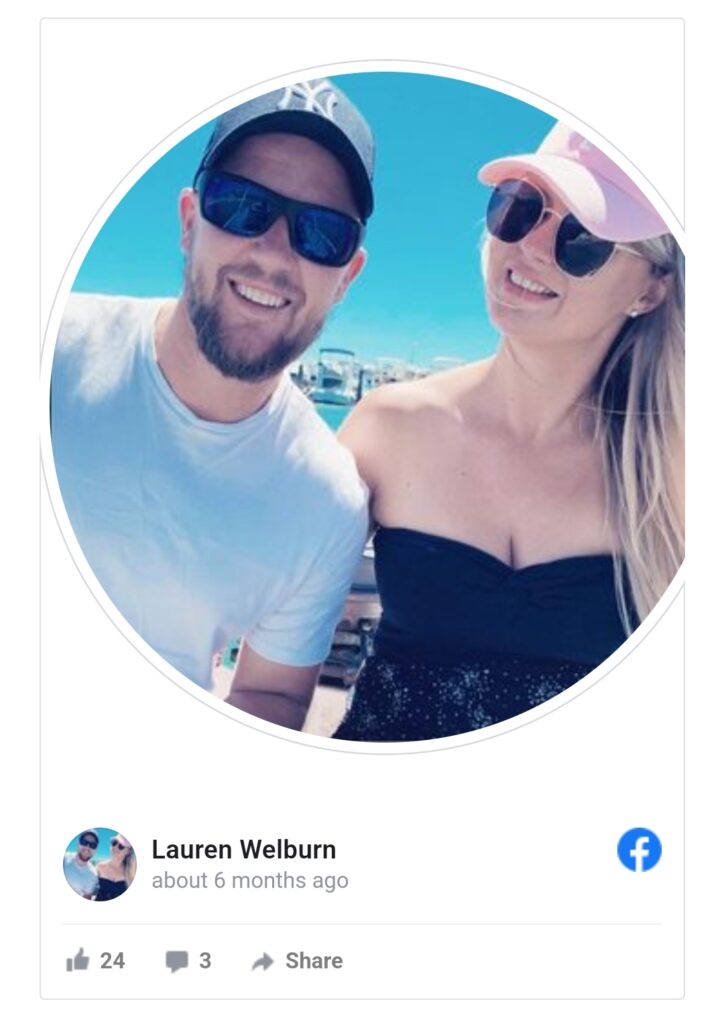 Everything was going well for the lovely couple when something caught Lauren's attention. She was seven-and-a-half weeks through her pregnancy when she experienced vaginal spotting.


But what she thought was mere spotting or, worse, a signal of a miscarriage turned out to be something she had never seen coming!
Initially, the Scottish woman brushed off negative thoughts because she had been through something similar while pregnant with Charlie. But to play safe, she booked an appointment with her doctor to rule out doubts and speculation.
When Lauren saw her doctors and told them about her condition, they sent her for an ultrasound. Unbeknownst to her, the results would turn her world topsy-turvy and change her life most unexpectedly.

Finally, the then-27-year-old woman's reports arrived, but they were nothing as she had hoped. According to the results, there was no baby inside her belly. But that wasn't all.

Lauren's GP told her she had molar pregnancy—something that made no sense to her then. Her worst nightmare came true when the doctors explained what it meant, and she researched her diagnosis. She recalled:
"I didn't even know what that was, so they gave me a fact sheet – as I was reading it, my heart just started to sink."


In other words, the then-mom-of-one had a type of gestational trophoblastic disease characterized by a sperm fertilizing an empty egg. The dotted cloudy area in the scan wasn't a fetus she was carrying but a cluster of cells.

Further tests confirmed Lauren's deepest and darkest fears—the mass she was carrying was cancer. Not only were her pregnancy dreams shattered, but she had to accept the dismal state of events.

Although she had the cancerous tissue removed, underwent chemotherapy, and experienced hair loss, Lauren's tumor continued to increase in size.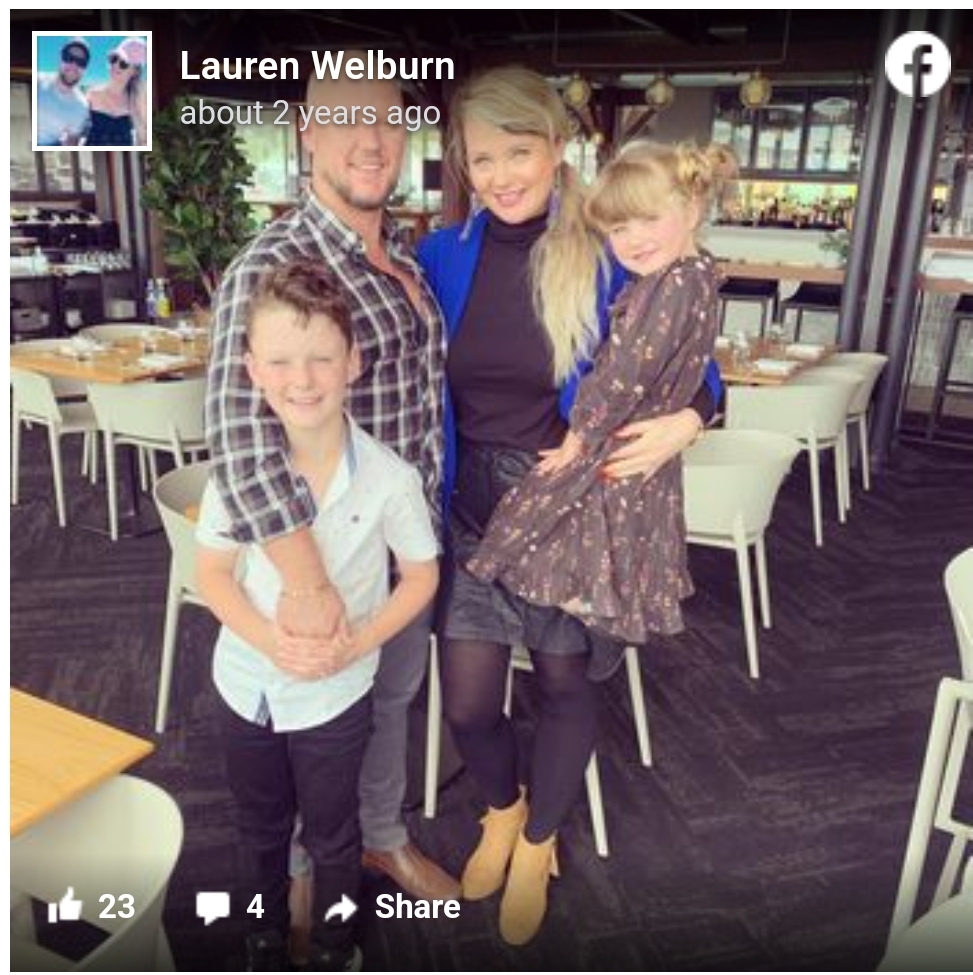 Lauren, who later moved to Fremantle, Western Australia, explained how the same hormones were produced in her body as when pregnant with a baby, which led to positive test results.

She only realized what it meant when she started bleeding. But what she thought was mere spotting or, worse, a signal of a miscarriage, turned out to be something she had never seen coming!
One day, the Australian resident was in a park with her son, Charlie, pushing his swing when she felt something strange. After noticing she was bleeding profusely, she called Trent, who took her to the hospital.

Following another round of chemo comprising six cycles, Lauren endured more pain and hair loss. By April 2015, she had undergone five months of intensive treatment, and her health continued to worsen.
However, things changed for the better when she felt an intense stomachache and ran to the toilet with her hospital drip. There, alone in the hospital toilet, Lauren delivered the enormous mass growing in her womb for the past few months.

The mass was as large as a baby at 17 weeks and resembled a huge pear. Despite the horrifying ordeal and excruciating pain, she was relieved to have pushed the cancerous chunk out of her body.
But Lauren's happiness was soon overshadowed by another cloud of worry when she learned something heartbreaking. The doctors reportedly told her the massive tumor had damaged her womb and she would struggle to conceive. They also suggested Lauren wait at least a year before trying for a baby.

However, Lauren defied all odds when she fell pregnant with her second baby a year later. While she feared experiencing the same vicious cycle of events, a scan at five weeks and two days served as a welcome respite. Lauren and Trent's baby showed a strong heartbeat, and a wave of relief washed over the couple who had been through the worst.
On February 3, 2017, the duo welcomed their baby girl, Indi, via an emergency C-section. Their family was finally complete, and their hearts swelled with insurmountable love and joy. An ecstatic Lauren expressed:
"Trent has since proposed, and my hair has grown back even thicker and more beautiful than before I lost it. It goes to show that after such a hard time, we truly got our rainbow after the storm."
As of April 2023, Lauren and Trent are happily married and doting parents to Charlie and Indi. After surviving her sore trials and seeing her life fall apart, Lauren pulled through. Thus, she had one powerful piece of advice for people enduring challenging circumstances:

"I want to give people hope that even in the worst scenarios, what seems impossible is still possible, whilst raising more awareness to molar pregnancy.'"